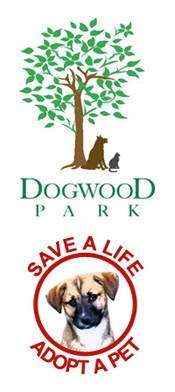 Adoptable Pets Online
Pets Available for Adoption can be seen at Petfinder or scroll through the list below. Please check back often for updates!
Adoptable Pets at Petco
Columbia County Humane Society holds pet adoption sessions at Petco two Saturdays per month from 11:00-3:00. The store is located in Mullins Crossing, 4209 Washington Road, Evans, GA. Our available animals are cared for in foster homes, with our volunteer foster families limited to showing their animals during our weekend hours.
Adoption Requirements

At the CCHS, our philosophy emphasizes finding a good match between an animal and a perspective adoptive family. Some of our animals may have special needs or requirements (such as not being good around children or other animals) that may limit the type of family that can adopt them. Our volunteer staff will be happy to answer any of your questions about a particular animal during our adoption hours.

Please Note: CCHS requires a secure, fenced-in yard to adopt a dog or puppy. The fence can be of any material (wood, iron, chain-link, etc.), but must be a physical fence (i.e. not an invisible fence) appropriate to the needs of the particular dog. Cats and kittens must be inside only pets and not be allowed to roam freely outside. We require home inspections for all of our dog and puppy adoptions. Since all of our staff are working volunteers and must travel to the perspective home, we limit adoptions to perspective families living within a 50-mile radius of Augusta and it may take several days before an inspection can be done and the adoption process completed. Sorry, but we are not able to make any exceptions to these requirements.

There is an adoption fee that covers the animal's microchip, spaying/neutering, rabies vaccination, and other necessary vaccinations. Most animals, if old enough, will have already been spayed or neutered at the time of adoption. If not, you will receive a certificate to take to one of our participating vets to use as payment for this procedure.

We do a two week "trial" period with all of our adoptions. This trial period is intended to give you and your new pet time to interact with one another in your home environment, making sure that he or she is going to be a good fit into your family. If for any reason you decide the adoption isn't working out, we will be happy to take the animal back and refund your adoption fee. We will always take back an animal adopted from us, but can only refund an adoption fee during this trial period. We want to make sure that the animals adopted from us are never abandoned or dropped off at animal control.